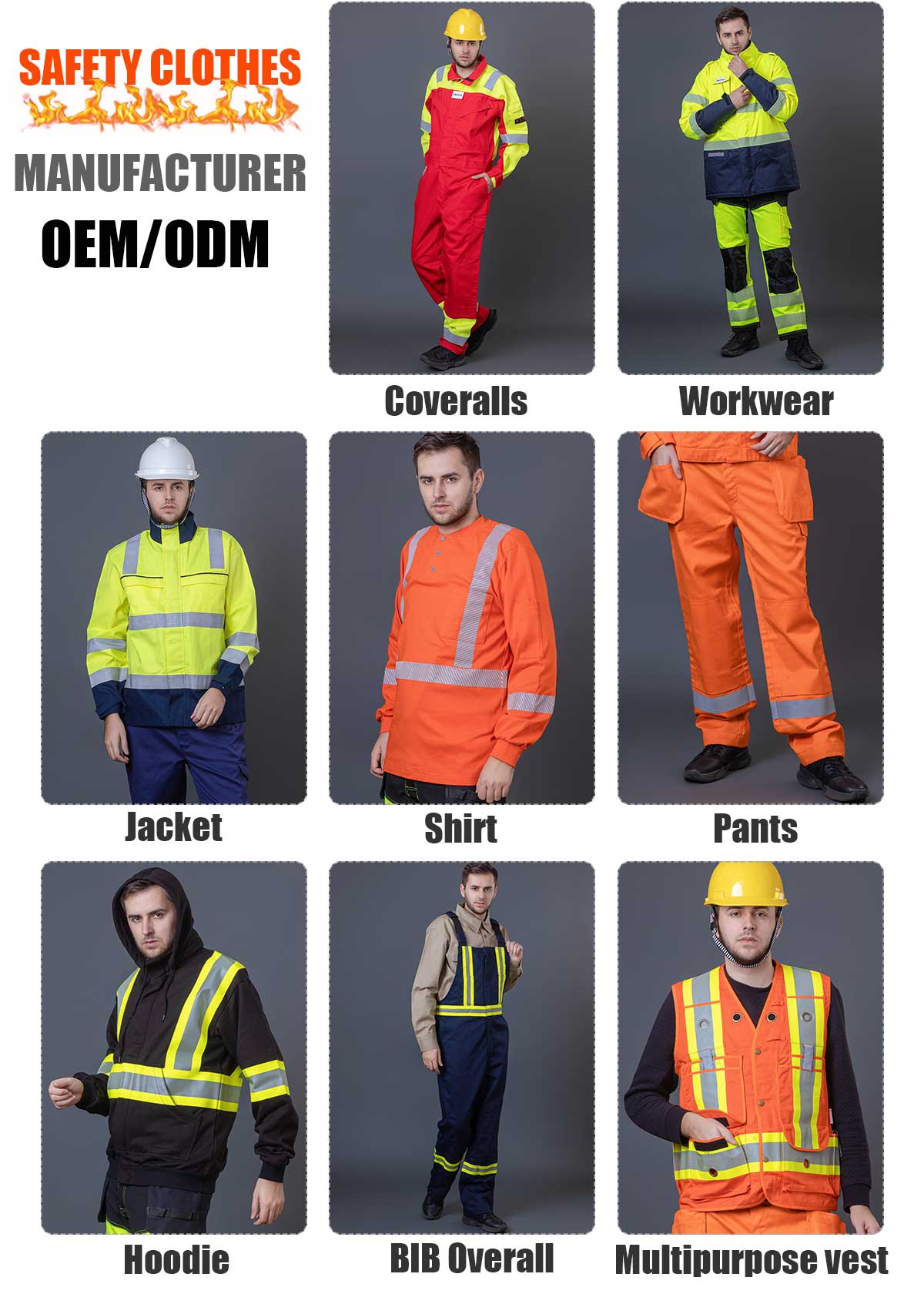 Working Clothes Flame Resistant Workwear Cotton Shirt Description
88% Cotton / 12% Nylon Flame Resistant Reflective work shirt.
This shirt feature excellent all day comfort while also keeping you safe and FR compliant. This piece of FRC clothing is dual certified to NFPA 70E and NFPA 2112 and is arc rated , making you CAT 2 protection. A pleat in the back allows for ease of movement while you work, so you can get the job done while also looking great.
Long Sleeve Fr Shirts Workwear Uniform Features
Lapel design.
Middle button closed.
Two chest pockets, cloth closed.
Cuff button adjustment.
Chest, back reflective belt production to increase work safety line.

Garment size card
MEN'S
SIZE
CHEST
WAIST
S
34
36
39.5
41
34
35
M
38
40
42
43
36
37
L
42
44
45.5
47.5
40
42
XL
46
48
50
52
44.5
47
2XL
50
52
54.5
56.5
50
52.5
3XL
54
56
58.5
61
55
57.5
4XL
58
60
63
65
59
61
5XL
62
–
67
–
63
–
A Closer Look at FRC Shirts Made with Cotton and Nylon Workwear
When it comes to industrial work, safety should always be the top priority. This is especially crucial in environments where fire hazards are a constant concern. To address this issue, fire resistant clothing, also known as FRC, has become an integral part of industrial workwear. In particular, fire resistant shirts made with a combination of cotton and nylon have gained widespread popularity due to their excellent protective properties.
The use of cotton in FRC shirts provides comfort, breathability, and durability. Cotton fibers have a natural ability to absorb and release moisture, which helps to keep the wearer cool and dry in hot and strenuous work conditions. Additionally, cotton is known for its softness, ensuring that workers are comfortable throughout the day. The durability of cotton also makes these shirts long-lasting, with the ability to withstand rugged industrial tasks.
However, cotton alone does not possess fire resistant properties. To enhance the safety aspects of industrial workwear, nylon is incorporated into the fabric. Nylon is a synthetic fiber known for its high melting point and excellent resistance to fire. By combining cotton and nylon, FRC shirts are able to provide protection against fire hazards.
One key feature of FRC shirts made with cotton and nylon is their ability to self-extinguish flames. In the event of a fire-related incident, these shirts will not continue to burn. This self-extinguishing characteristic drastically reduces the risk of sustaining serious burns or injuries. It is crucial for workers to have enough time to escape a dangerous situation, and the fire resistant properties of these shirts provide them with that valuable window of opportunity.
Another important aspect of fire resistant workwear is its ability to resist heat. FRC shirts made with cotton and nylon can withstand exposure to high temperatures without catching fire, melting, or dripping. This resistance to heat ensures that the clothing does not pose any additional risks to the wearer or contribute to the spread of flames.
In addition to protecting against fire-related hazards, FRC shirts made with cotton and nylon also provide a layer of insulation. This is particularly beneficial in colder environments where maintaining a comfortable body temperature is crucial. The insulation properties of these shirts help to keep workers warm, allowing them to focus on their tasks without the distraction of being too cold.
Furthermore, FRC shirts made with cotton and nylon workwear are also designed to be practical for industrial work. They are typically manufactured with features such as reinforced stitching, multiple pockets for storage, and adjustable cuffs to ensure a secure fit. These shirts are also available in various sizes and styles to accommodate different body types and personal preferences.
In conclusion, the combination of cotton and nylon in fire resistant industrial work clothes, specifically FRC shirts, provides an excellent solution for workers in fire hazard environments. The cotton offers comfort, breathability, and durability, while the nylon enhances the fire resistant properties of the fabric. With their ability to self-extinguish flames, resist heat, and provide insulation, these shirts are an essential component of ensuring the safety and well-being of workers in industrial settings.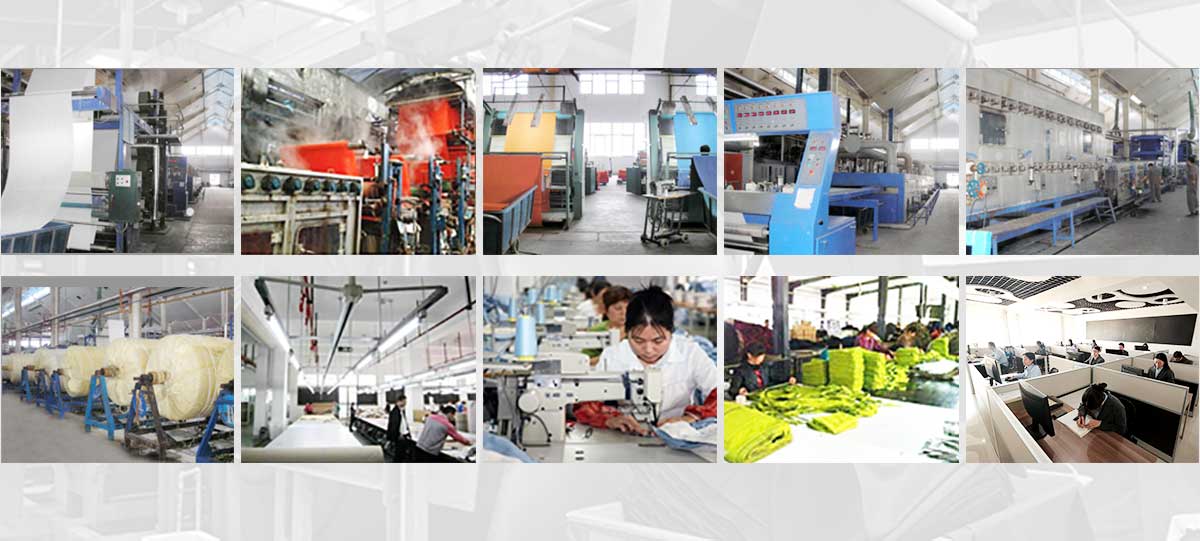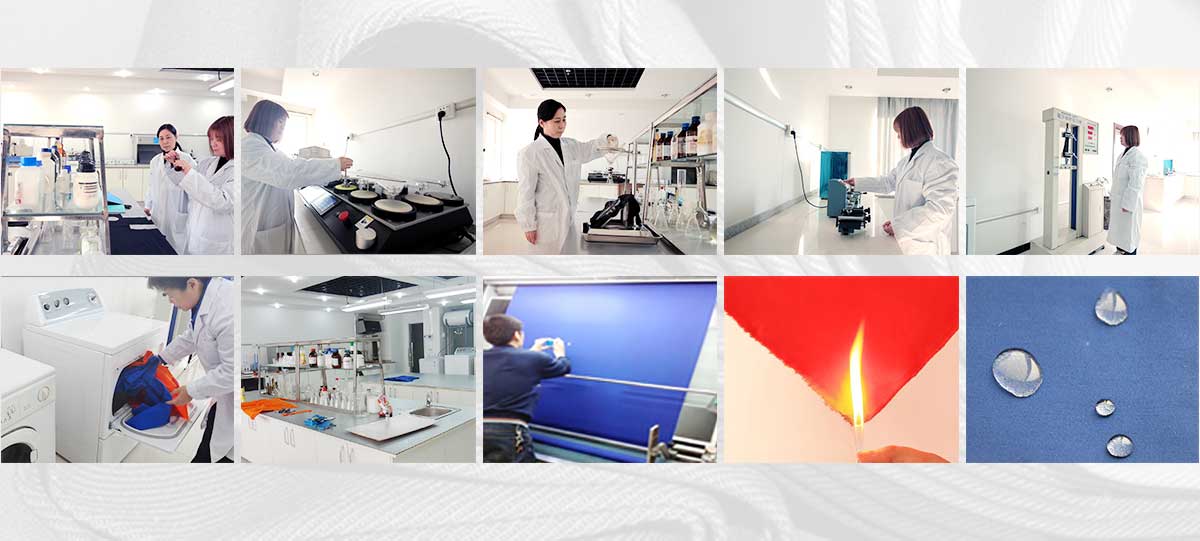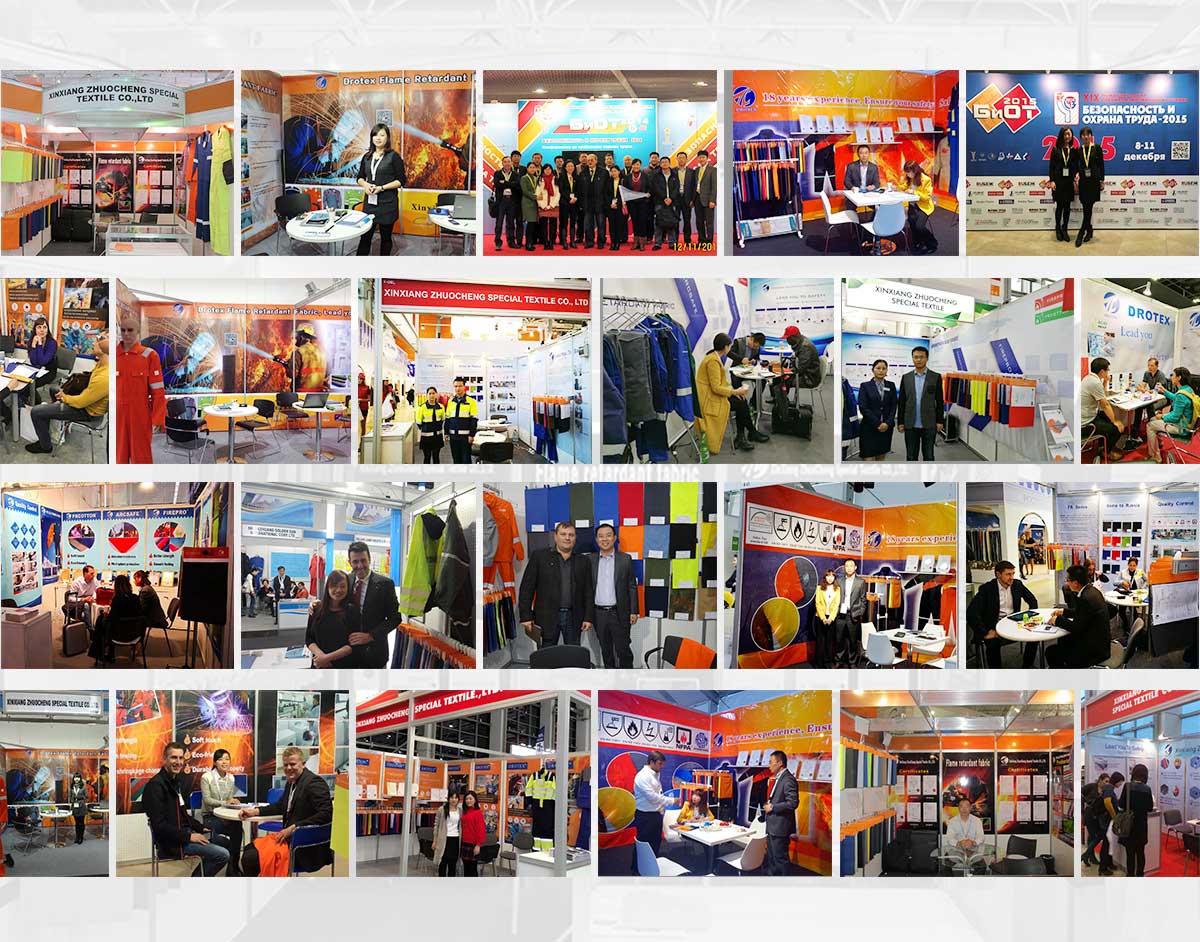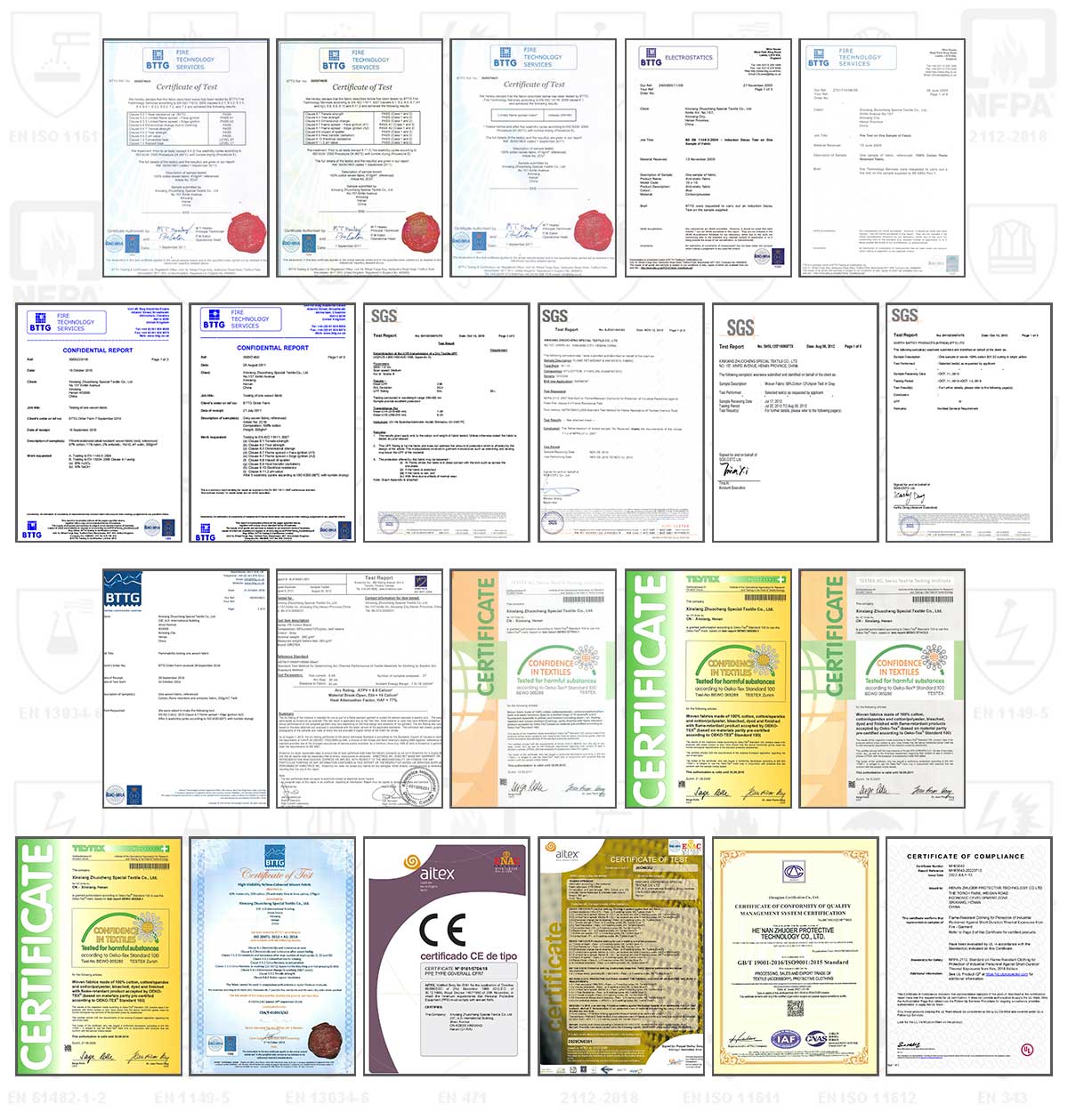 Application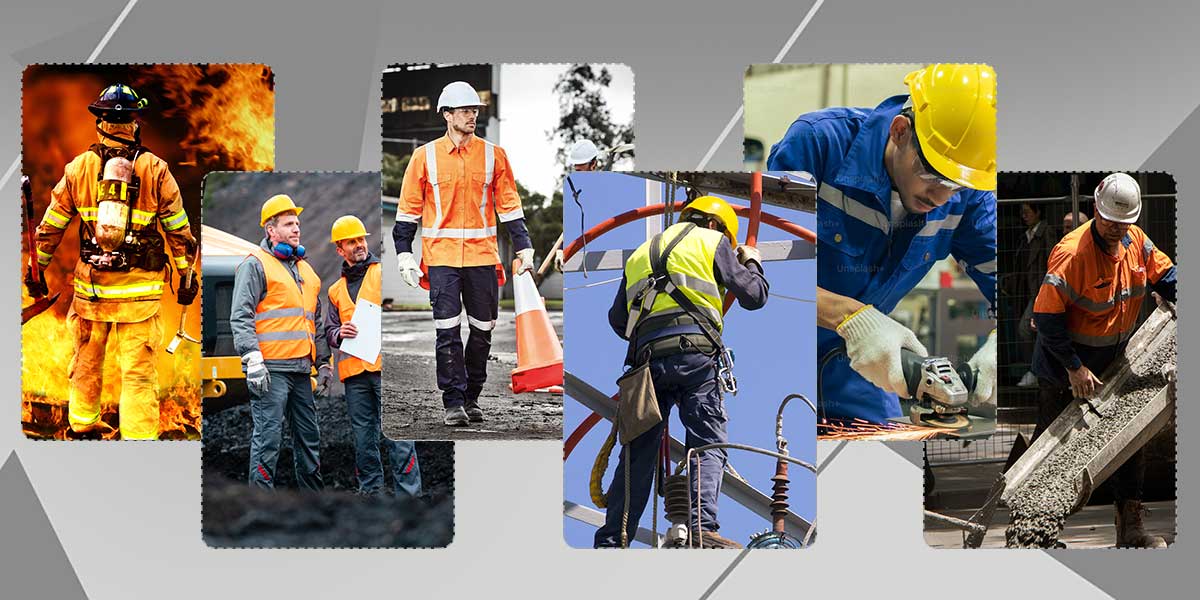 Oil-gas industry, welding,mine, metallurgy, traffic, airline, paint, electrical power etc industries.
Packaging & Shipping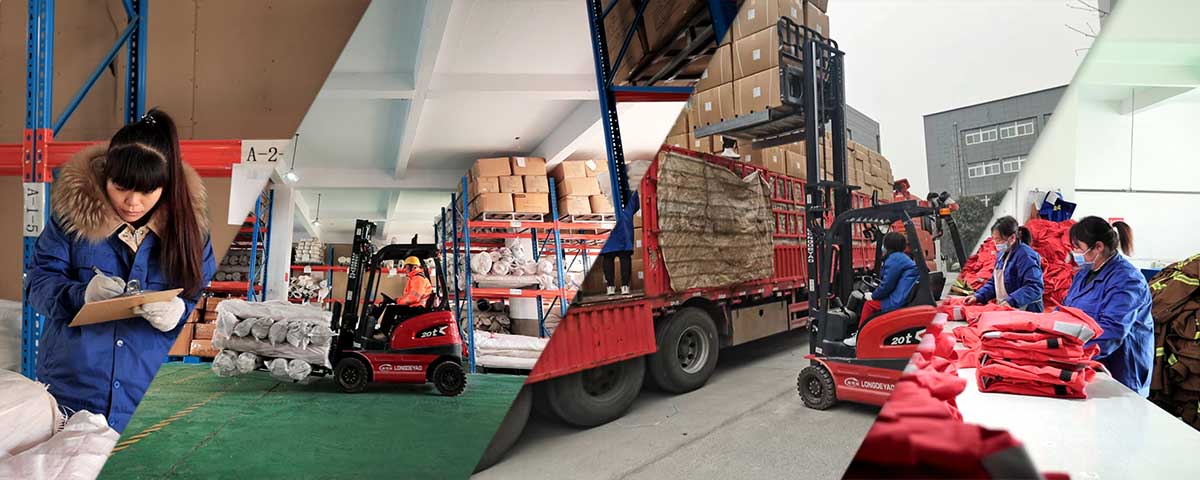 * Packaging: one plastic bag for each set,20sets~40sets in one carton or customize.
* Shipping: by sea,by air,by express delivery.
Customer Feedback