Discover the Innovative Range of Reflective Safety Clothing Products by DroTex Branding
---
2023-07-28
---
---
Welcome to DroTex Branding, where we take pride in providing a comprehensive range of top-quality reflective safety clothing products. We understand the importance of safety in various industries and aim to offer the best solutions that prioritize visibility and protection. Our commitment to excellence ensures that our customers are equipped with high-performance products that meet the highest safety standards. Read on to explore the wide array of innovative reflective safety clothing options we offer.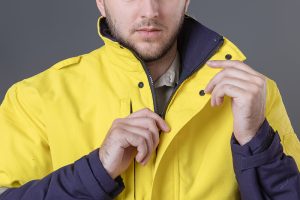 At DroTex Branding, we believe that safety should never be compromised. That's why our product line covers a diverse range of reflective safety clothing items, catering to the specific needs of our customers. Whether you require high-visibility jackets, vests, t-shirts, pants, or accessories, we have it all. Our clothing is made with premium materials that provide durability, comfort, and maximum visibility even in low-light or challenging work environments. It's not just about being seen; it's about being protected. Our safety clothing is designed to ensure that workers are easily visible to others, reducing the risk of accidents and enhancing overall safety levels.
When you choose DroTex Branding, you not only receive top-notch reflective safety clothing but also benefit from our commitment to customization. We understand that each industry and job role requires specific safety features. That's why we offer tailor-made solutions to meet your unique requirements. Our team of experts works closely with clients to design and manufacture personalized reflective safety clothing, incorporating logos, colors, and specific features that represent your brand. By using our products, not only will your workers be safe and visible, but they will also be representing your company in a consistent and professional manner.
In conclusion, DroTex Branding is dedicated to providing exceptional reflective safety clothing products that ensure the highest level of visibility and protection. Our wide range of customizable options allows you to find the perfect solution for your industry and specific needs. Trust our expertise and experience to equip your workers with the best reflective safety clothing available on the market. Contact us today to discuss your requirements and elevate safety standards in your workplace with DroTex Branding.